Events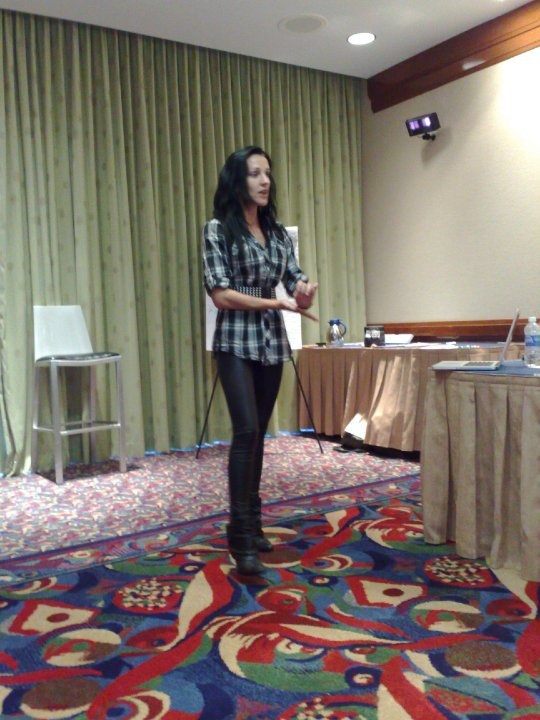 I am looking forward to being a speaker at this awesome event!
I was just interviewed for the upcoming UPAC, where I will be one of the speakers – Join us!
The Ultimate Pick Up Artist Convention coming this September!
Sept. 13th-15th @ The Loews Hotel in Hollywood (formerly The Renaissance)
Don't you dare miss the BIGGEST PUA event of all time!
Secure your spot here:
http://www.1shoppingcart.com/app/?af=1457658


Last years extravaganza was headlined by none other than author of The Game, Neil Strauss,
who came down as the ULTIMATE surprise guest, as well as 24 other PUA Superstars!
This year will be even bigger with names already confirmed like:
-Star of VH1's The Pick Up Artist, James Matador.
-Tyler Durden from The Game and Real Social Dynamics.
-Hypnotica from The Game
- Elizabeth Everett, Female Coach of the Year 2012
-Swingcat from The Game PLUS Many MANY other names will be announced in the upcoming weeks!
I am excited to be the guest speaker at the Santa Monica Casanova Crew Saturday January 12th - Spaces are limited, so contact them quickly!
http://thejestersblog.blogspot.com/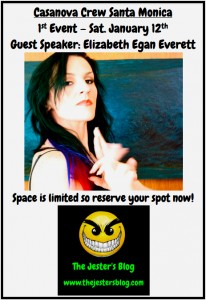 I am pleased to announce that I am to be one of the speakers at The Ultimate Pick Up Artist Convention in Hollywood Sept. 14th thru the 16xth.
This is truly going to be a STELLAR event with some of the best speakers in the industry all gathered together at one conference!
Join us!
********************************************************************************************************************
I am to be one of the speakers at The Global Pickup Conference in Hollywood Dec. 30th thru January 1st.
You can find all the information below:
http://www.globalpickupconference.com/
Join us!
*********************************************************
I am to be speaking at The 2011 PUA Summit in Hollywood, CA - Truly a fantastic mix of teachers each with their own facet of the diamond to offer in the fascinating world of Attraction and Pick Up. Join us!
September 24-26xth - More info below:
Regular Registration: $169 only
V.I.P. Registration: Just $299, includes Monday bootcamp, front row seating, additional workshops:
http://www.1shoppingcart.com/SecureCart/SecureCart.aspx?mid=0DF4769E-2EFC-4A75-BDD2-53EDFBA54D6A&pid=70ec9fc083954be294c16c8ff7adc01d
From last years summit check out:
WARNING: THIS YEAR'S SUMMIT WILL NOT BE AVAILABLE ON DVDS, ONLY LIVE!
What makes the PUA World Summit the #1 MUST ATTEND pickup event on the planet:
- Legendary "Unmatched" Line up: Bringing you the world's best of the best, all in one room!
- Largest and Most Global Attendance: Over 300 participants last year, from all around the world!
- Voted Best organized and Most professional event in whole community! Voted Best Produced DVDs!
- In Field Coaching During Breaks!
- Beyond Lectures: It's like a giant bootcamp, a true experience, gurus required to drill you!
- Featured In Press Worldwide: Penthouse, Cosmopolitan, KTLA, UK Chanel 4, Syngular!
Teachers Including some of my favorites:
Vince Kelvin
David Wygant
Elizabeth Everett - That's me so they say...


Asian Playboy
Artisan
El Topo
Nick Quick
DJ Fuji
Bravo
Hypnotica
Psych
Teaching and lecturing at a workshop / bootcamp near you!
Add your info to our email list to be informed of up and coming events~
"The remarkable man pays attention when everyone else is distracted. He sees the sleight of hand the magician conceals. He listens when everyone else is speaking. He looks where no one thinks to look and has an intuitive sense for picking up on cues and clues that would often go overlooked." - Jonathan Mead - the illuminated mind.

I am also known as Elizabeth Egan.
You can find that "other" me at:
elizabethegan.com